A launch date and pre order has finally been announced for Dark Alliance. 
A co-op action RPG, this Wizards of the Coast game builds on the world and lore of the Forgotten Realm, and will be available on PC, PS4, PS5, Xbox One and Xbox Series X|S from June 22nd 2021.
"Dark Alliance marks an important milestone for us as the first Dungeons & Dragons video game to be published by Wizards of the Coast," said Chris Cocks, President, Wizards of the Coast. "We're excited to expand beyond the tabletop and deliver brand new type of D&D experience to long-time fans and new audiences when the game launches this June."
The game features realtime combat and coop gameplay, pitting Drizzt Do'Urden (with companions, Catti-brie, Bruenor, and Wulfgar) against a whole range of D&D monsters, from Frostgiants to Beholders, with White dragons roaming Icewind Dale in the search of the Crystal Shard. It's up to the companions to stop them from claiming it and using it to destroy their home.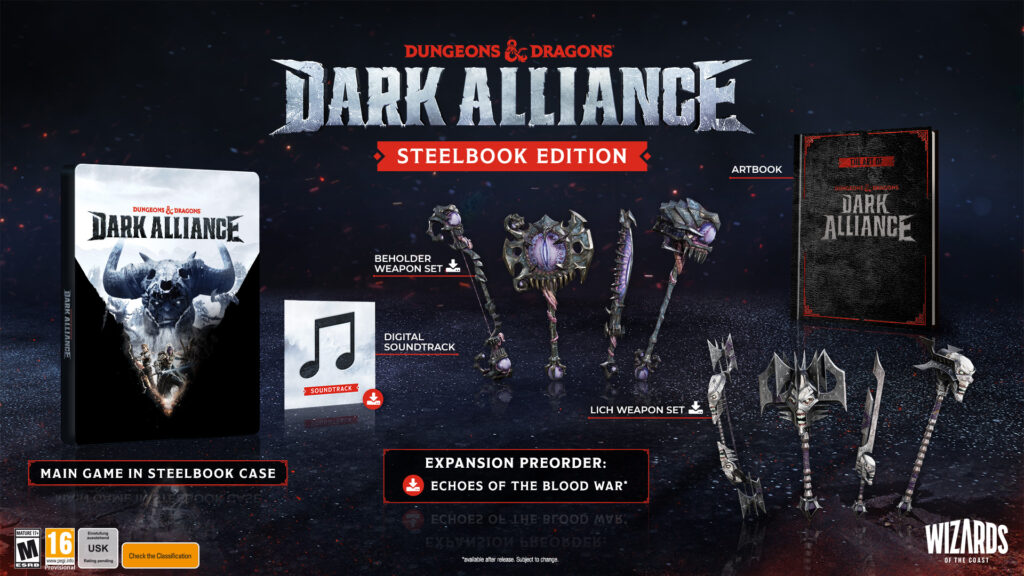 The game has been developed by Wizards Studio, and Tuque Games, and will be available as a digital edition for £33.49, as a steel book edition for £49.99, or a deluxe digital edition for £49.99 (which will include the upcoming expansion and the Lice weapon set). All preorders will receive an in-game Beholder weapon set at launch.