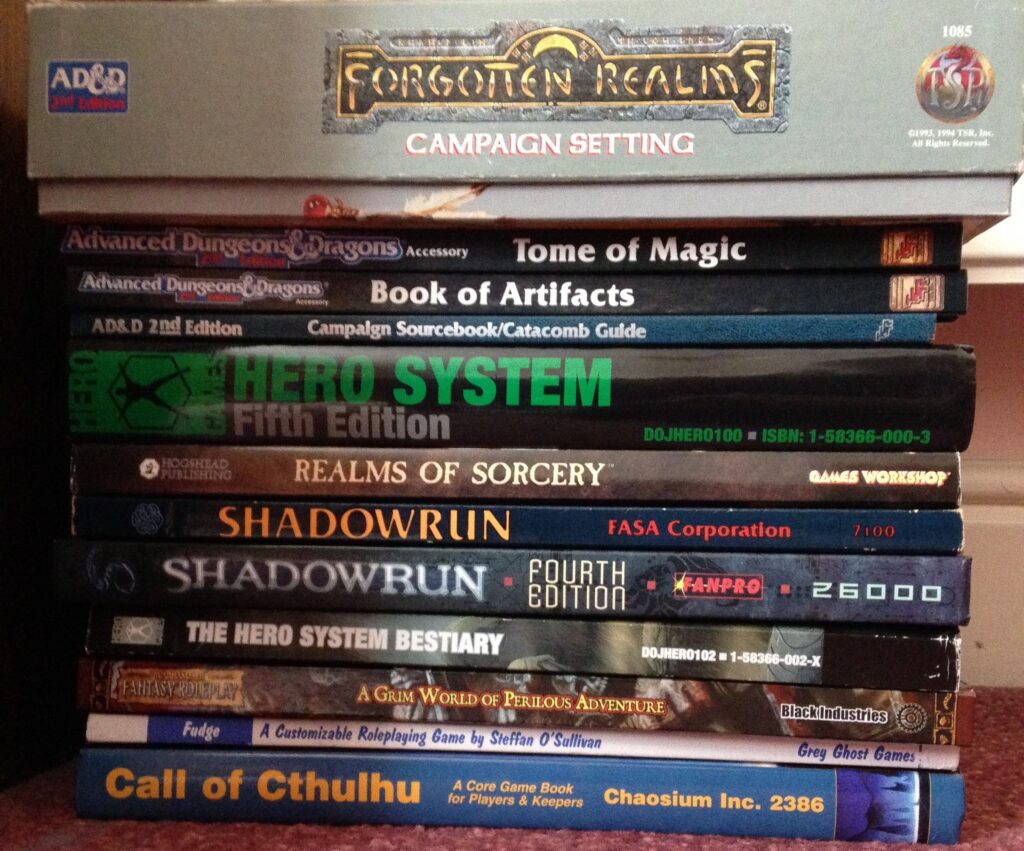 Explore the world of Role Playing Games
Come, come! Allow our Games Masters to guide you around their fantastical worlds of magic and imagination.
Only the bravest of adventurers will dare follow John, our Games Master over the misty mountains and down through monster filled dungeons. Do you dare follow these quests to possible riches or certain doom?