what's on the workbench: may 2nd 2021
Hello and welcome to the first edition of what's on the workbench. Our weekly update on what's going on in the studio and personal projects of the team.
This week i finished off a Warhammer 40'000 Necron commission. The requirements were clean whit armour with purple accents. I was given free range with the rest so I went with a green glowy Necron world style base. 
I've also been working on some more Ultramarines for the Horus Heresy blog: "Give me a legion and I will give you the galaxy".
Iv also decided to start working on a new Epic 6mm Horus Heresy project using the same Ultramarines colour scheme.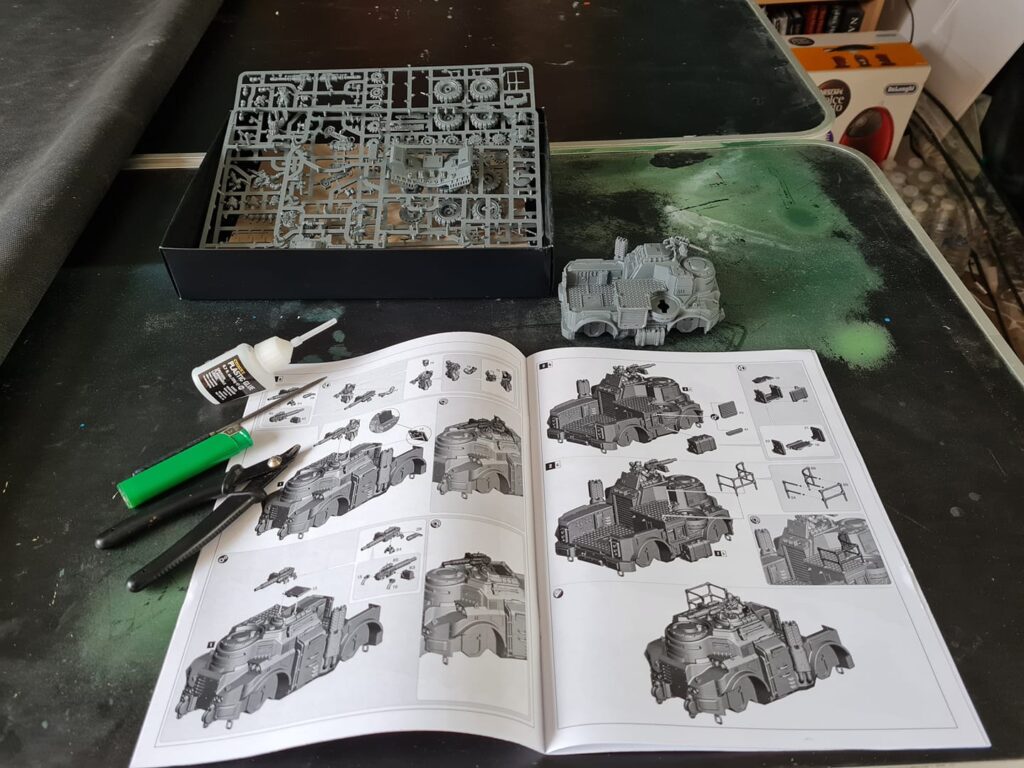 Here is my current project: a Goliath Truck for the Genestealer Cults faction of Warhammer 40 000 I am about three quarters of the way through the build. Once it is completed the burning beard himself has offered to show me how to convert my force to show the cult creed I wish to use. The Bladed Cog. The Bladed Cog are corrupted Adeptus Mechanicus who seek to combine Human, Alien and Machine.
Hello there, this week ive been scripting for Roll20 games and catching up with my Pathfinder campaign: Beyond the Vale.