Part 7: state troops of Ostland.
The province of Ostland is dominated by the forest of shadows. Its troopers wear black and white, a combination which lends itself to a bold halved or quartered uniforms. While stripes, checks and diamond patterns are popular on the hose or sleeves.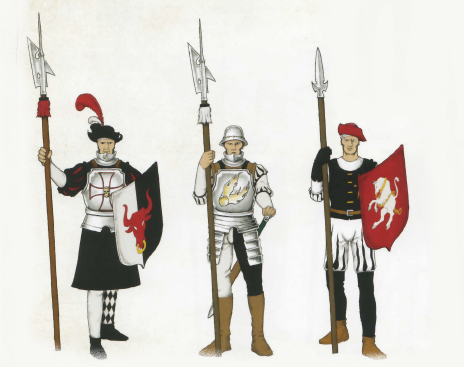 For the first regiment of state troops joining the force from Ostland, I decided to go with a classic black and white quarter uniform with red accent colours on the feathers and shawls. 
Coming soon………….Part 8. Bors, larp and prop