It's that time of year again, the South London Warlords have put on their annual mega show.
We worked our way through the ExCel centre to join the massive que, that was already filtering into the exhibition hall.
As we entered, we were handed a goody bag containing various flyers and discount codes, as well as two miniatures. The first was a post-apocalyptic female with some sort of lizard dog, the second was a promo miniature from a new sci fi game called Starcide.
So, what wargaming treasures have been dug up and put on display at the Excel Centre this year? The vast collection of photos to the right would suggest a rich bounty indeed.
Stand out tables this year were the sea shore made by Luke's APS, Warcradle's demo table and the Lego Flash Gordon game
Salute this year seemed like a giant retail store, with most of the floor space taken up by retail stands. TT Combat really stood out with their amazing gaming board and terrain bundle deals.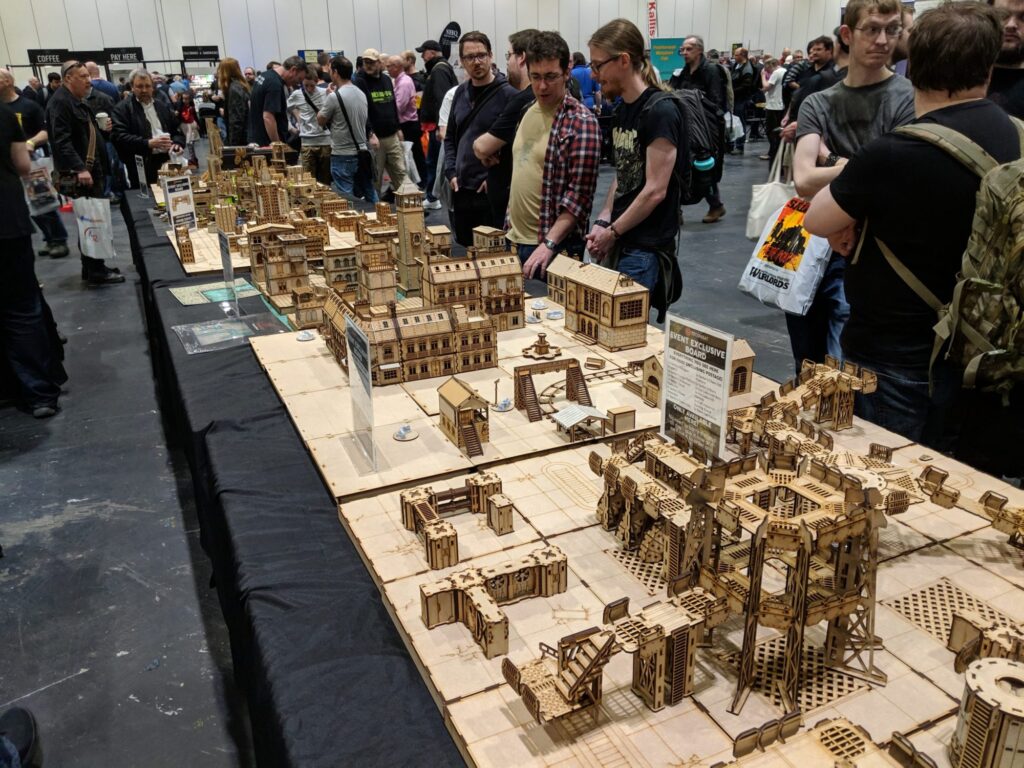 It was good to see some of our local friends from the 601st Warhammer cosplay group.
Overall, Salute 2019 was a fun day out and far too much money was spent.
Now, time to find a beer.