A Song of Ice and Fire: House Clegane Brigands.
The miniature was primed with a cheap white spray, give it 2 coats if necessary to cover every part of the miniature.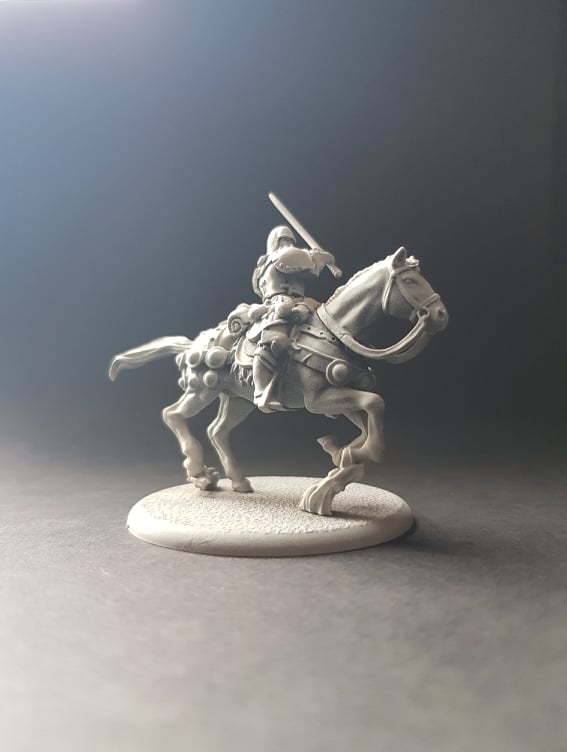 The clothes were given a coat of Games Workshops Contrast Iyanden Yellow.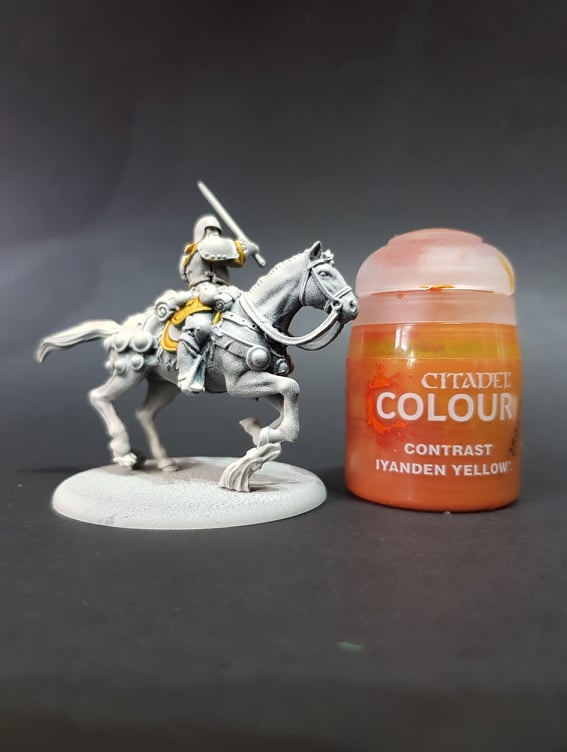 The armour, belt buckles and weapons were painted with Army Painter Plate Mail Metal.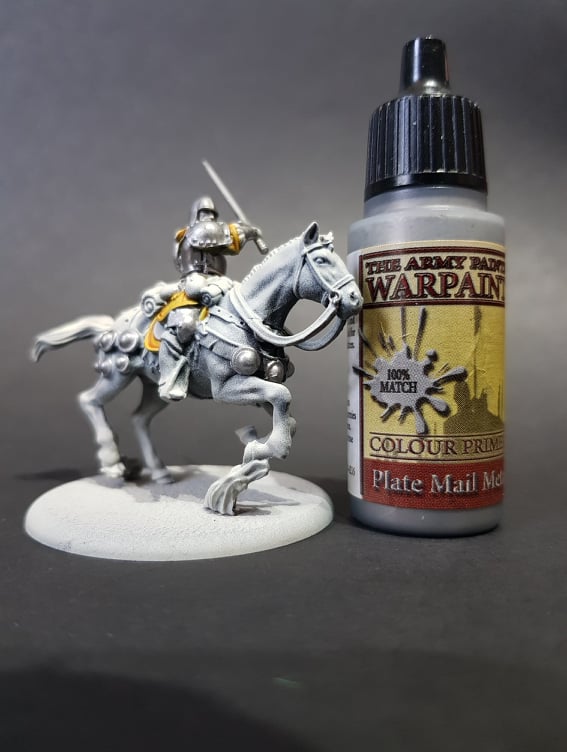 The horse was given a coat of Games Workshops Contrast Black Templar.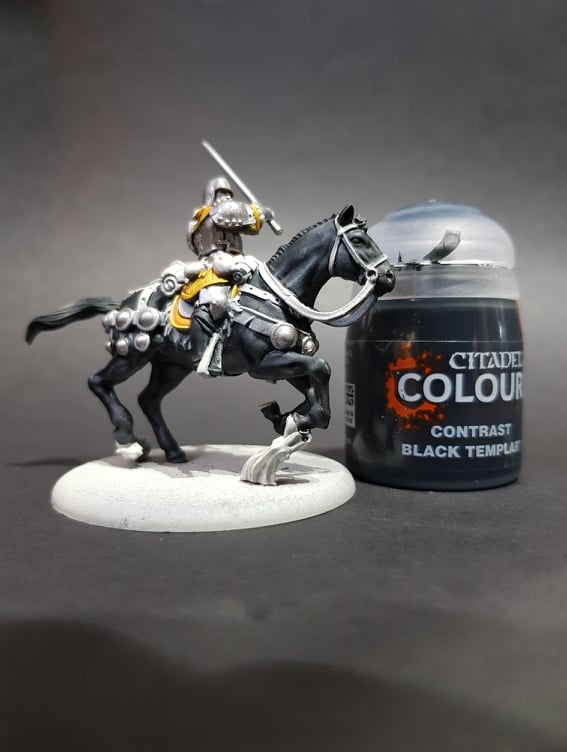 The belts and pouches were given a coat of Games Workshops Contrast Wyldwood.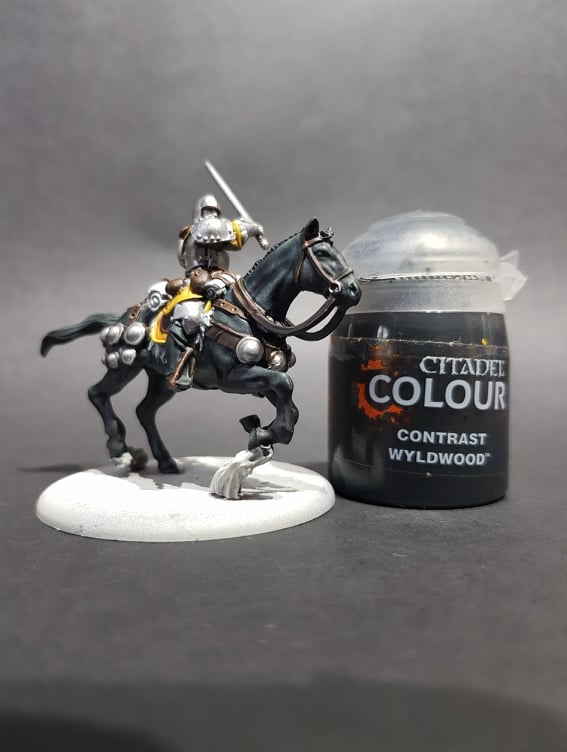 The skin was painted using Games Workshops Cadian Fleshtone.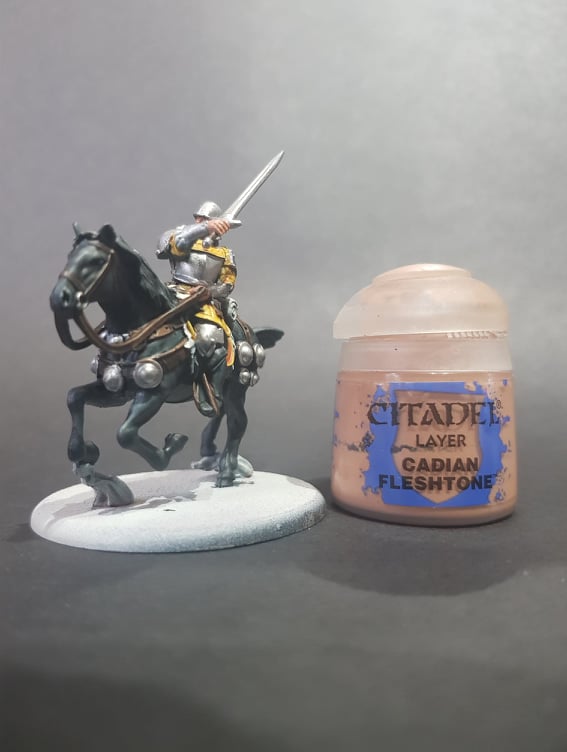 The bed roll and under armour were painted with Coat D Arms Khaki.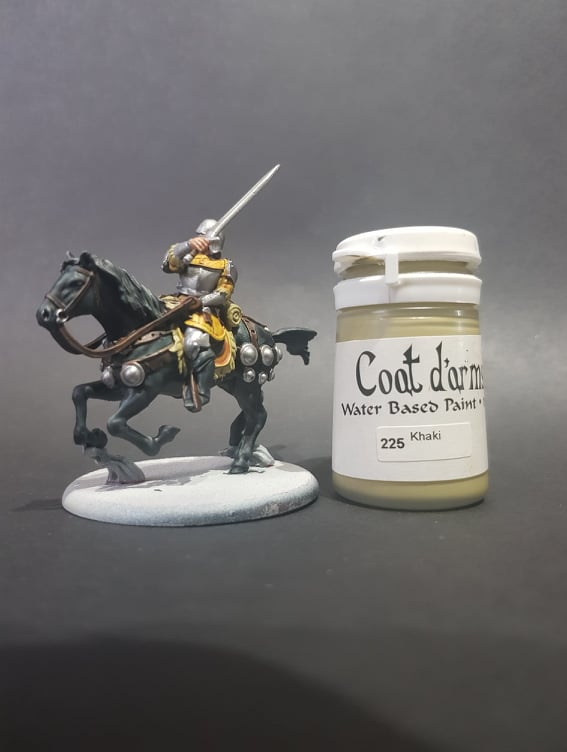 The Yellow clothes were highlighted using Games Workshops Dorn Yellow.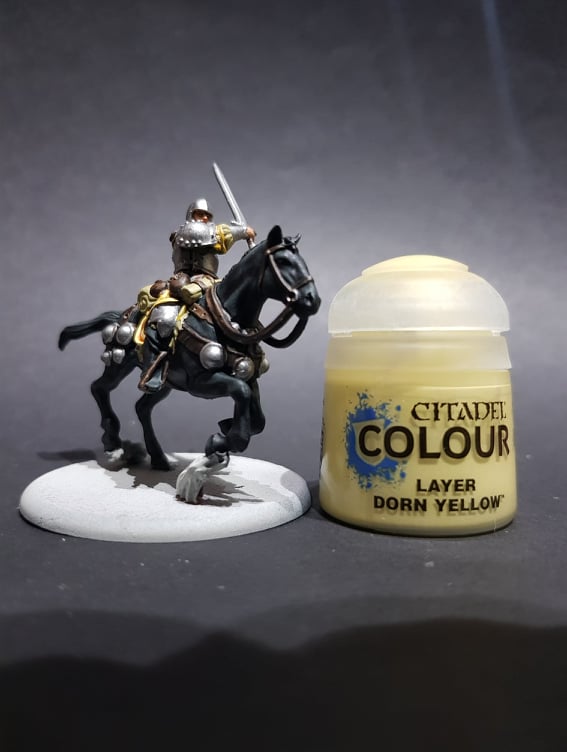 The grass was painted using Games Workshops Moot Green.
A 50/50 mis of Winsor and Newton black and burnt umber oil paints were mixed with white spirit to create a mixture with the consistency of milk. 
This mix was then painted over the entire miniature.
After about 10 minutes the spirit had evaporated, leaving a dark oil coat over the miniature. 
Using a cotton bud i removed  areas of oil paint to reveal the layers below. 
This creates a deep shadow and darkens some of he original colours while also giving the illusion of multiple highlights.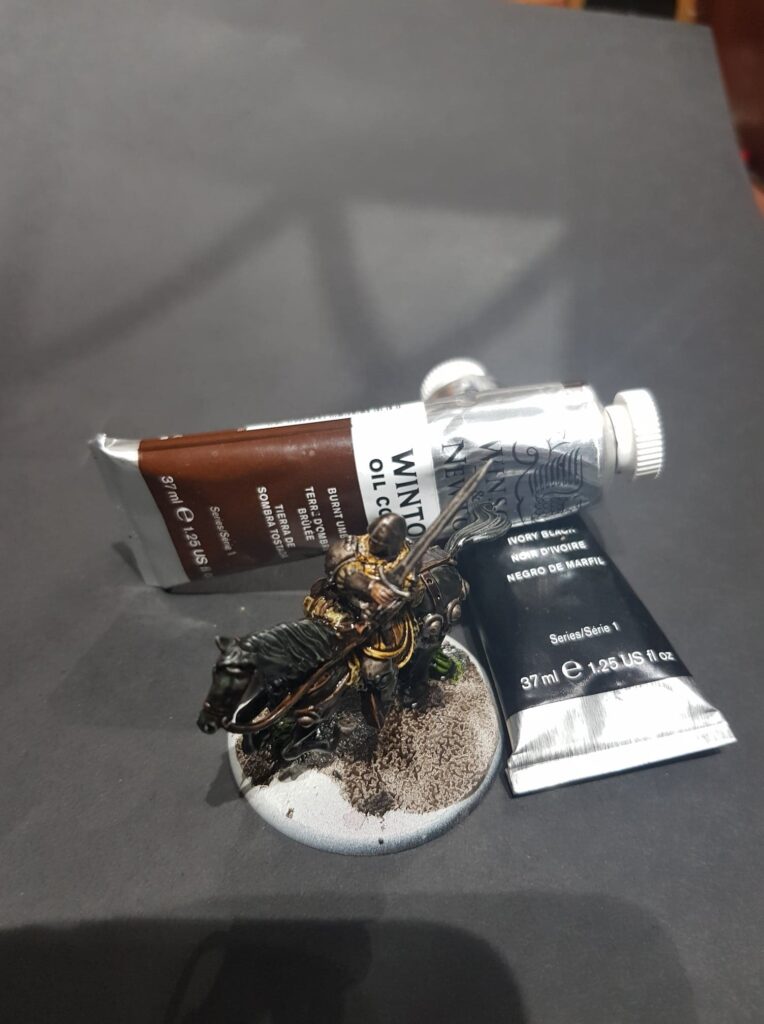 I painted the base with PVA and dipped it into my home made basing mix.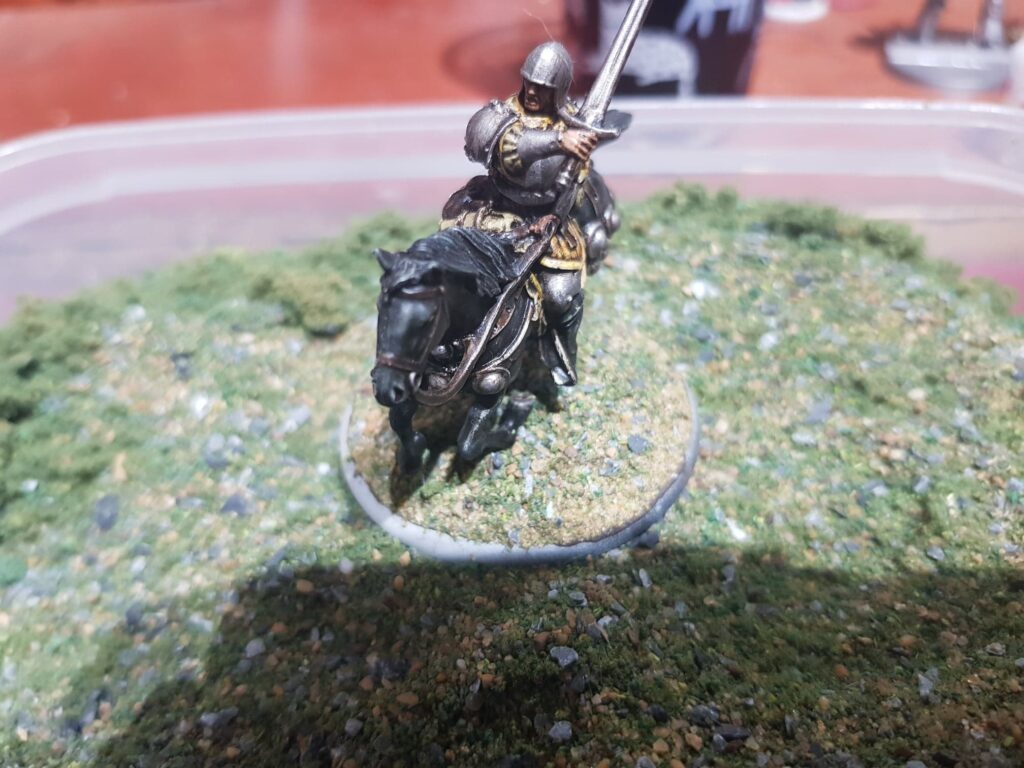 Once all the flock was fully dry i added patches of snow using Games Workshops Texture Valhallen Blizzard.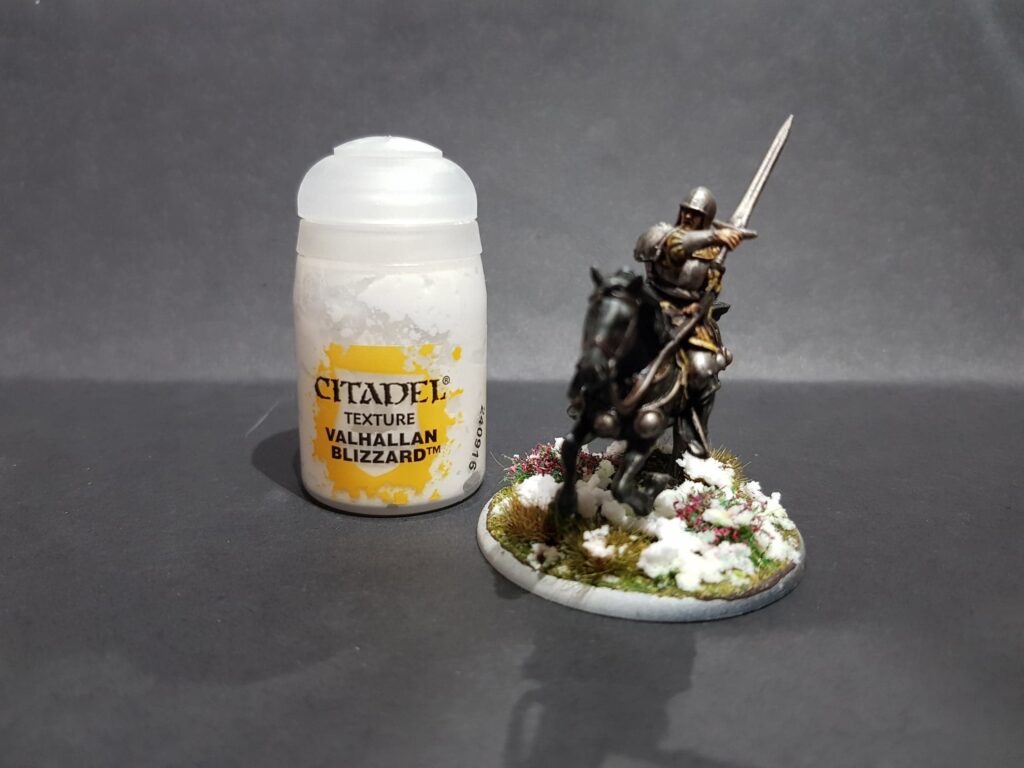 To finish off the miniature i painted the base rim with Games Workshop Abaddon Black.