The day started bright and early at 4.30am, fighting our way through zombie like hordes of drunken clubbers, to reach our local Games workshop store, where we were catching our coach to Games Day.
Our usual Games Workshop manager, Gary, was off seriously ill, so we had a cover manager as the Games Day guide for the day, who to be honest was completely useless. The typical rude arrogant young upstart that has a business degree but no interest in the hobby or people skills.
He announced his arrival by nearly ploughing his car into the group, after leaving over 30 of us, including young children standing cold in the street for 40 minutes.
Once he arrived back at the store after disappearing again to find a parking space, we collected the Maidstone store flag and boarded the coach.
Finally, we were on our way to Birmingham.
We arrived at the NEC arena late. The queues were huge but luckily, I could enter through a side door, skipping the queues as I had an entrant for the Golden Demon painting competition. I was guided through a tunnel then down into a dingy sports hall bellow the main hall. It might just be me, but I felt the Golden demon entries deserved a little more respect than they received. The competition should have been held up in the main hall.
I made my way upstairs to the main hall. It seemed very spacious but a little light on displays and stands. The arena was split into two halves, a display area and a sales area.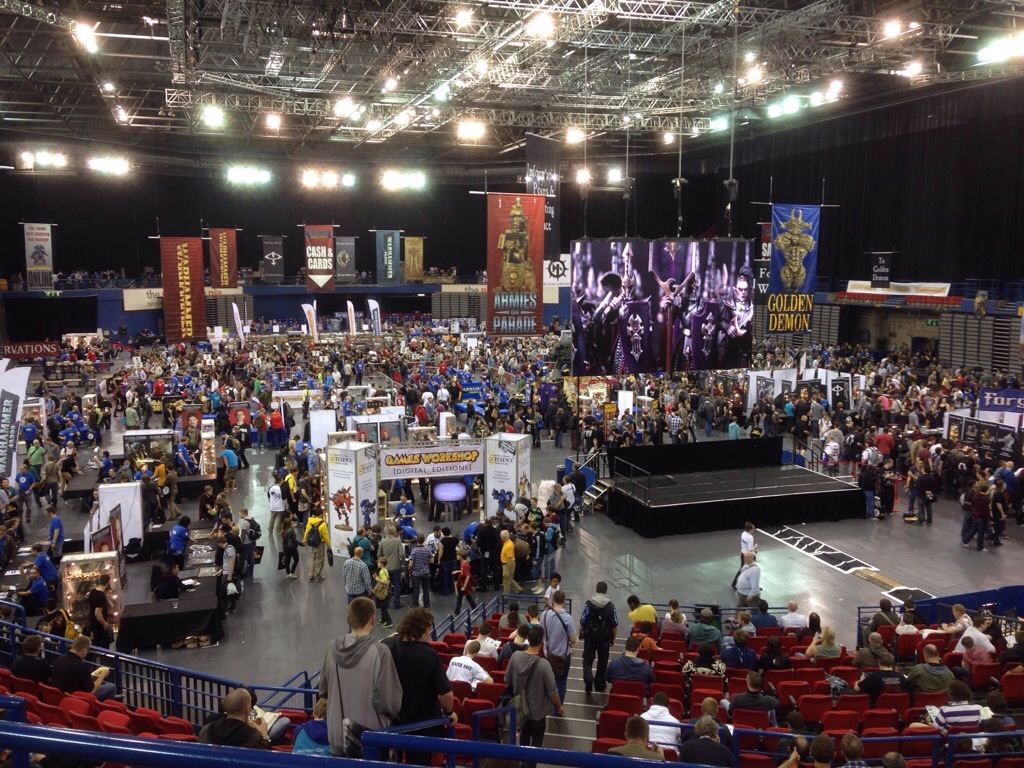 Once I met up with the rest of the group we headed over to the Forge world area to pick up some of the new releases and looked around the large GW store.
After queuing for over an hour to pay we strolled over to the display areas. The quality of the miniatures on display raised our spirits. We had the opportunity to speak to some of the games developers and sculptors and check out the new Dark Elves.
Would I recommend Games day to others and go myself in the future? Sadly not, there didn't seem to be enough keep attendees entertained and occupied the for the whole day.