Painting a Clone Trooper from the 212th Assault Battalion
 Today we are going to paint a Clone Trooper from the 212th Assault Battalion. This is another easy painting tutorial, a little more complicated than the droids but still very easy.
Step 1: Prime the Clone Trooper white. you can use whatever white primer you like. Based this miniature using a white car primer from poundland.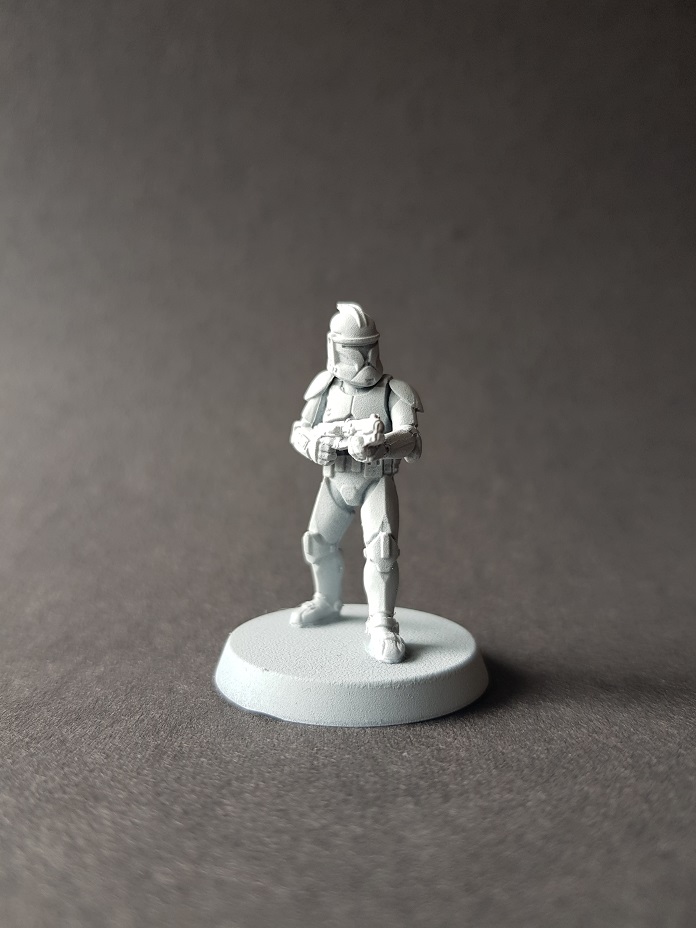 Step 2: Using games workshops contrast apothecary white, I painted thin lines around the armour plates.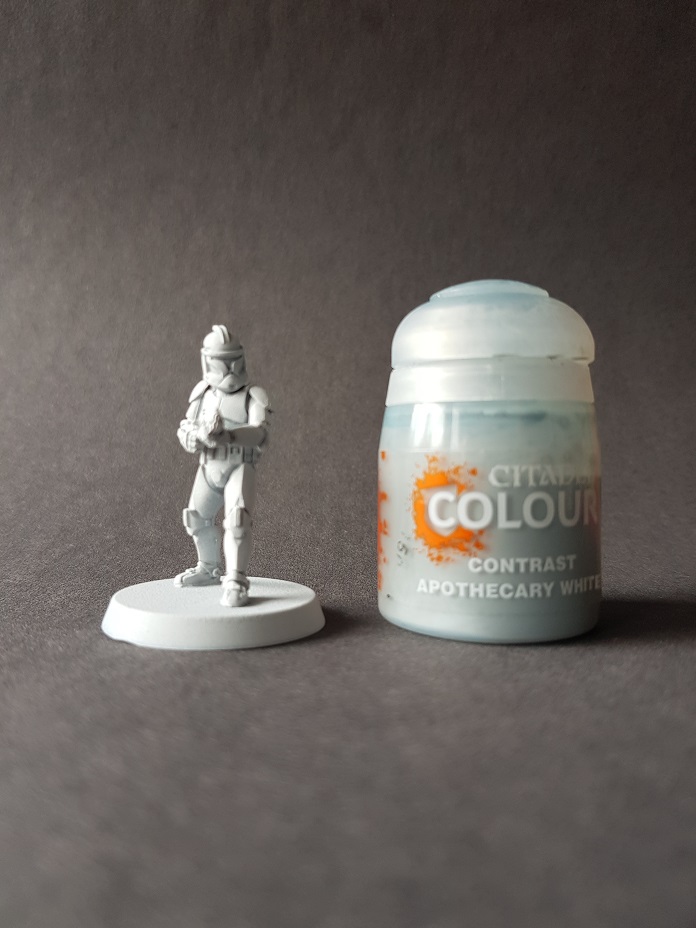 Step 3: Using contrast black templar I painted the under armour, gloves, gun and visor.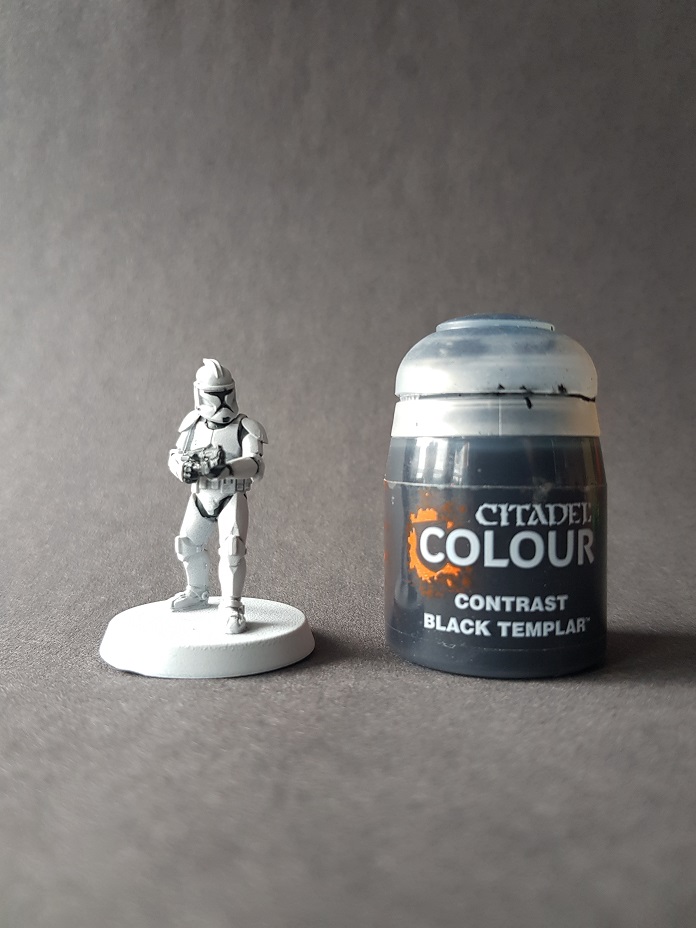 Step 4: I used a watered down white paint to edge highlight the armour.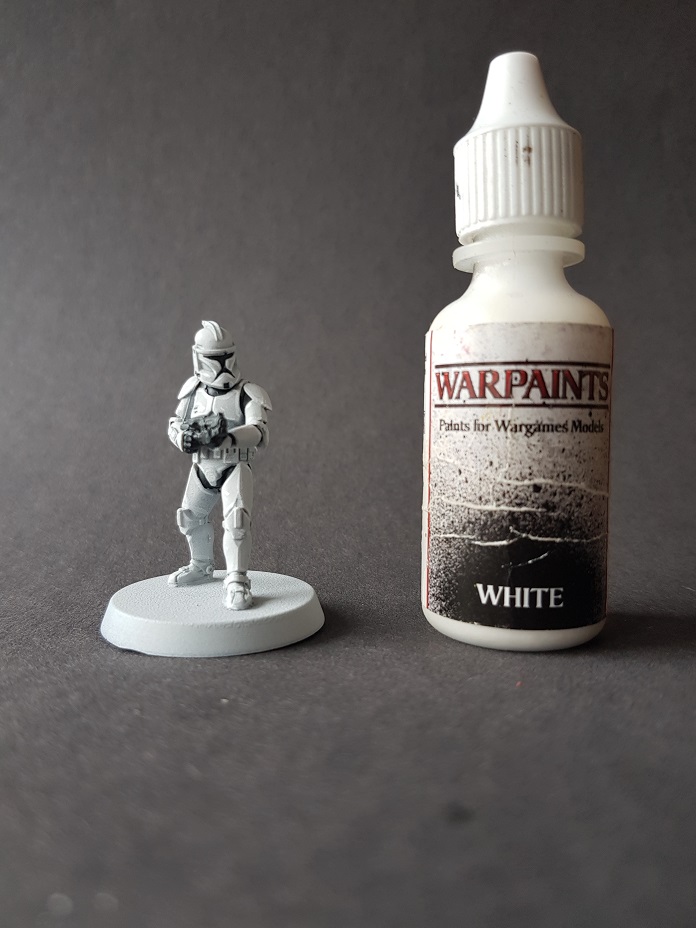 Step 5: I marked out the markings of the 212th assault battalion using contrast gryph hound orange.
Step 6: Once the gryph hound orange was dry i used the games workshop layer paint, troll slayer orange, to block out and lighten the markings of the 212th.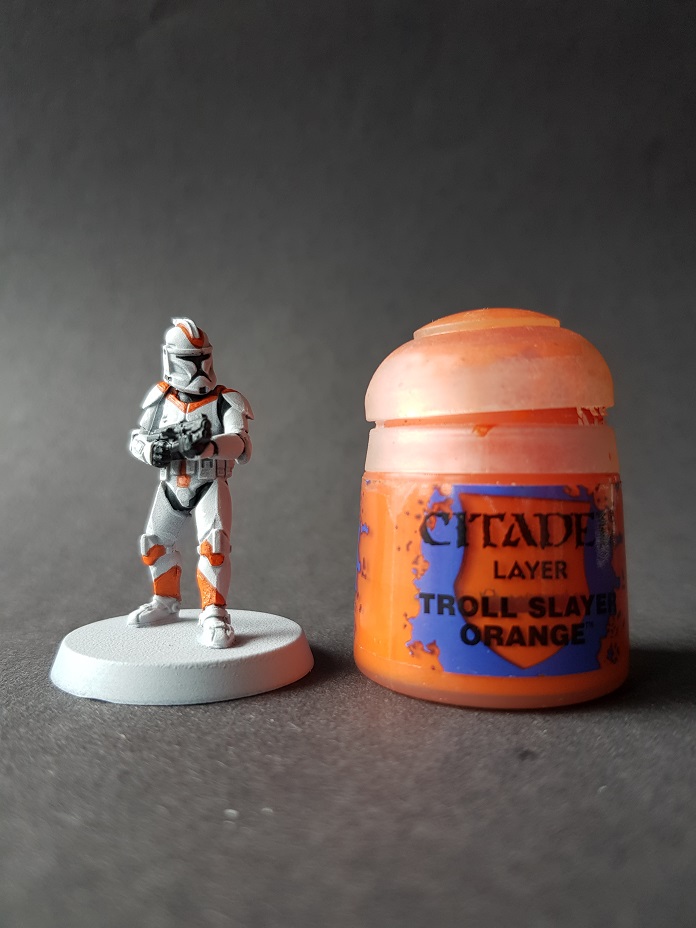 Step 7: I used a green and blue paint to pick out the small buttons on the wrist. You can use any colours to do this.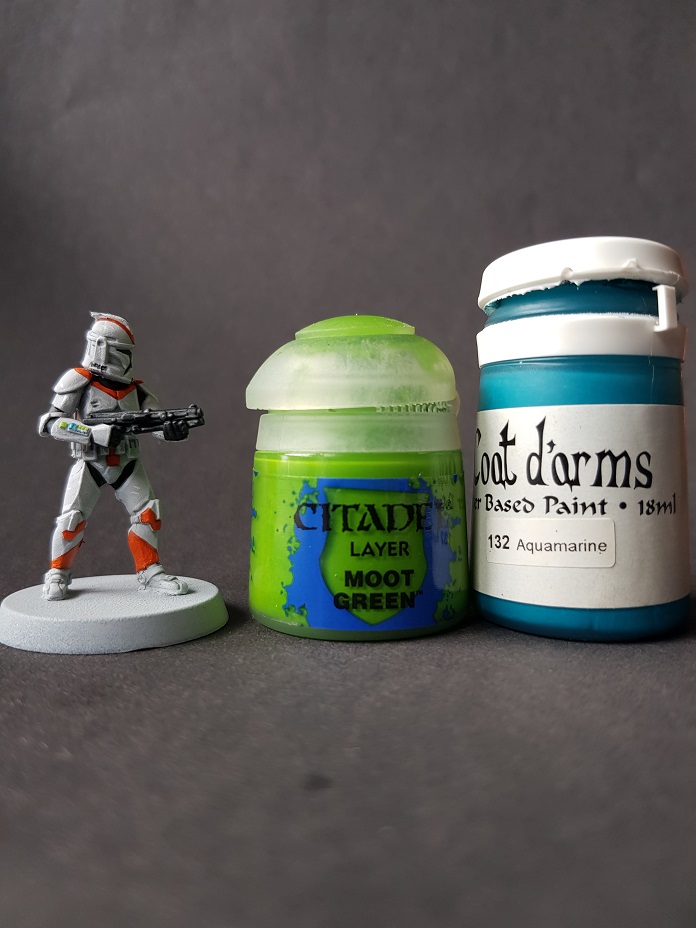 Step 8: I used coat d arms red brock to paint the base. 
Once dry I used geek gaming mas earth basing materials to base the miniature.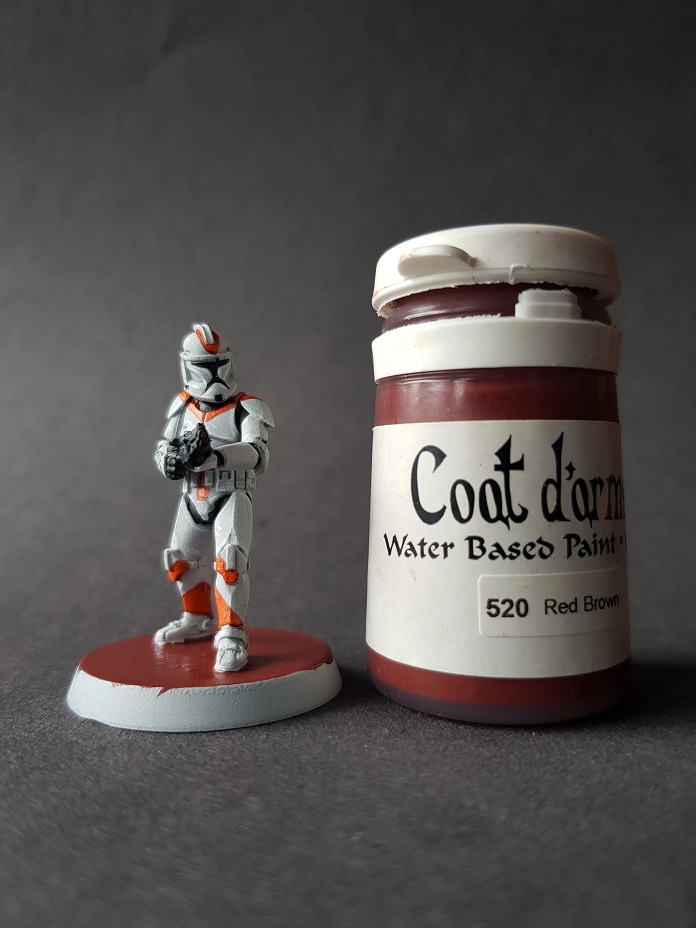 Step 9: Once the basing was fully dry I gave the base a light dry brush using games workshop dry ryza rust paint.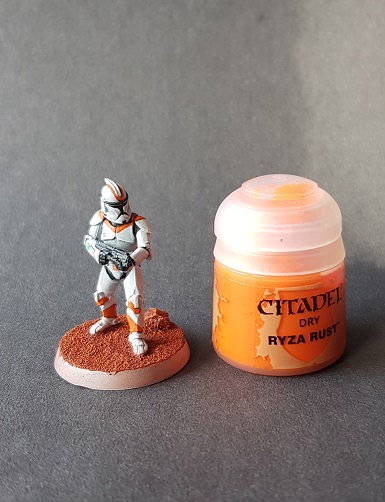 Step 10: Paint the rim of the base using any black paint you wish.
There you have it, one completed clone trooper of the 212th assault battalion.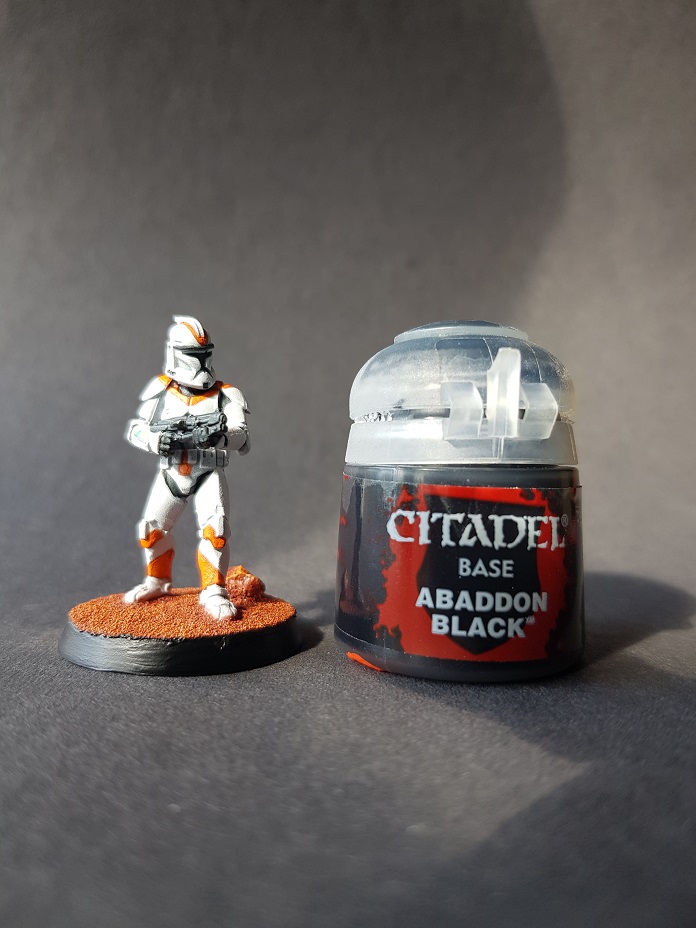 Coming soon………….Part 9: We build and talk about the Droideka