Part 5: Painting a B1 Battle Droid
So today we are going to paint a B1 Battle Droid " 1 of many". This is going to be the easiest painting tutorial you've ever seen!
 Begin by spraying the Droid white, you can use any white spray you like. Just make sure you get full coverage.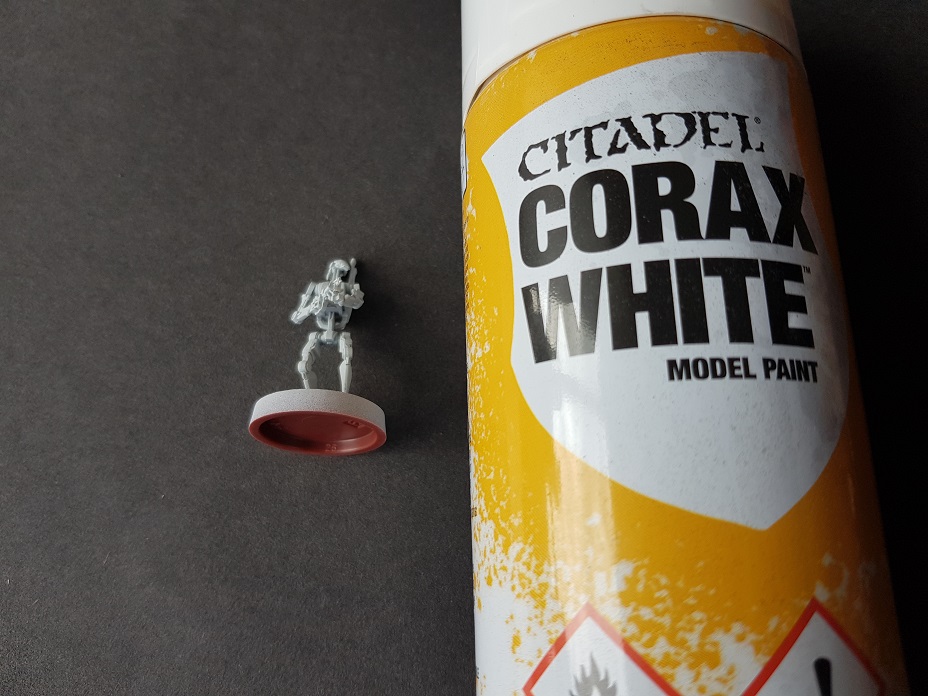 Like I said, this is going to be the easiest tutorial you've ever seen. To paint the droid you only need these 4 paints.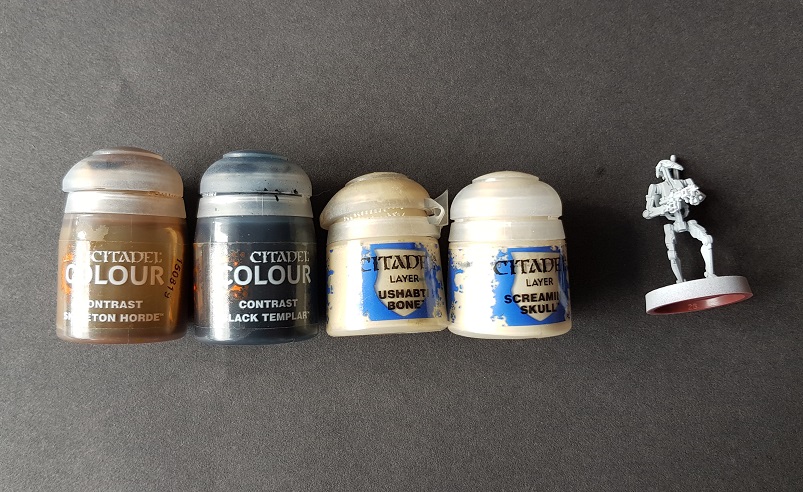 1st step, paint the Droid with Games Workshops contrast skeleton horde. Take your time and cover the entire Droid with an even coat.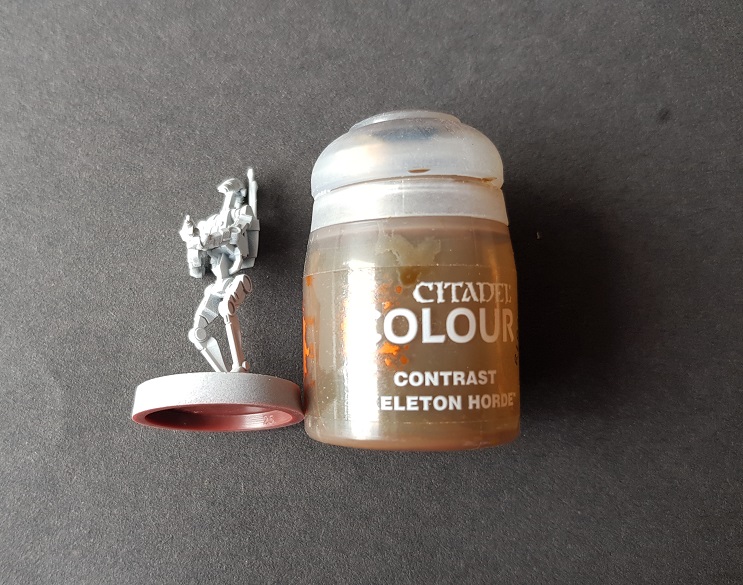 Once the contrast paint is fully dry, give the Droid a light dry brush using Games Workshops ushabti bone. 
Don't bother with those expensive dry brushes! Ive used cheap makeup blush brushes for years, they are perfect for dry brushing.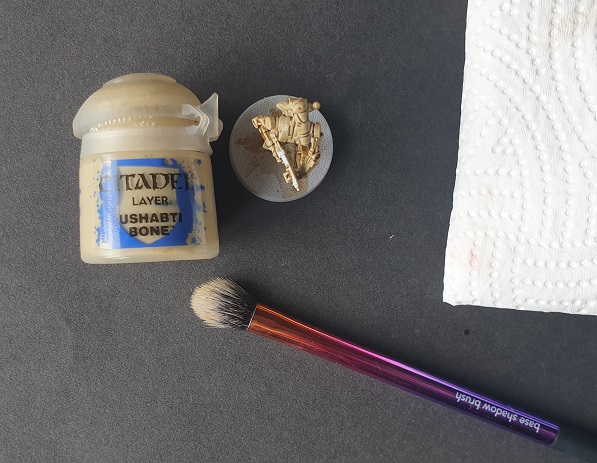 This second dry brush is optional, it just makes the armour pop a little. 
Do a very light dry brush using Games workshops screaming skull.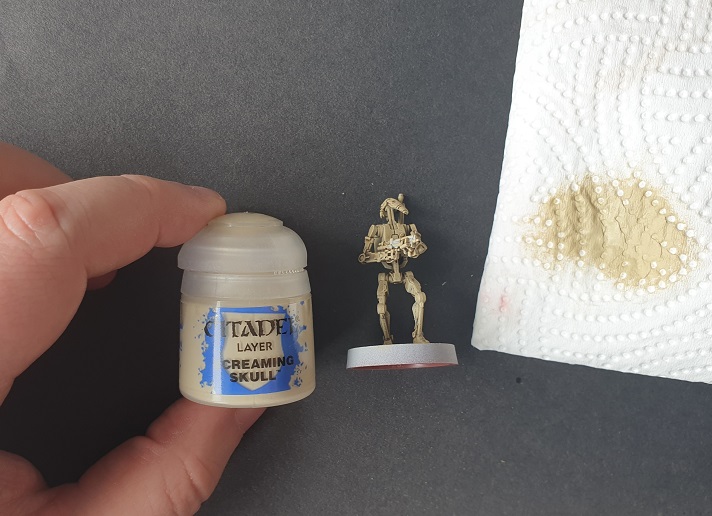 Now using this GOD TIER paint, Games Workshops contrast black templar, carefully paint the gun. Try not to get any black on the Droid.
Once the black is dry, that's it, the Droid is done. You can then base the Droid to fit any battle field you like.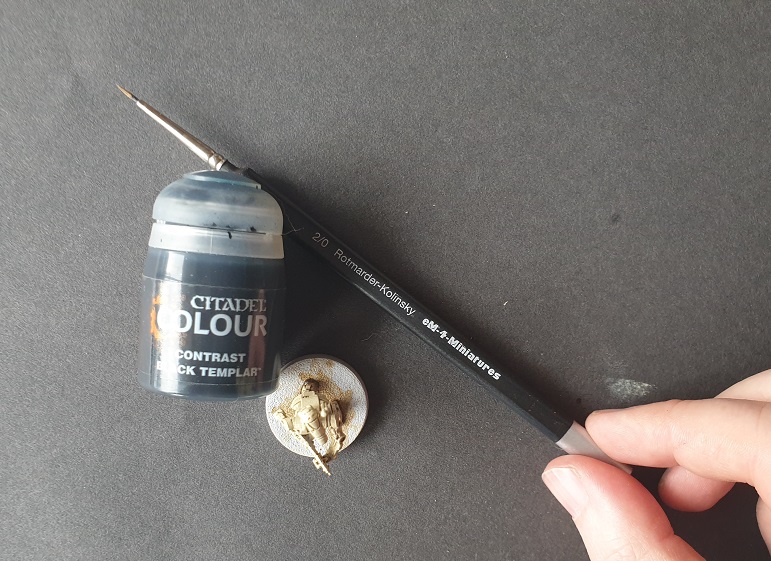 My Droids are going to be based on a red earth/ mars / Geonosis style base. 
I used Coat d arms red brown to paint the base. This gives a nice foundation to glue the basing material over.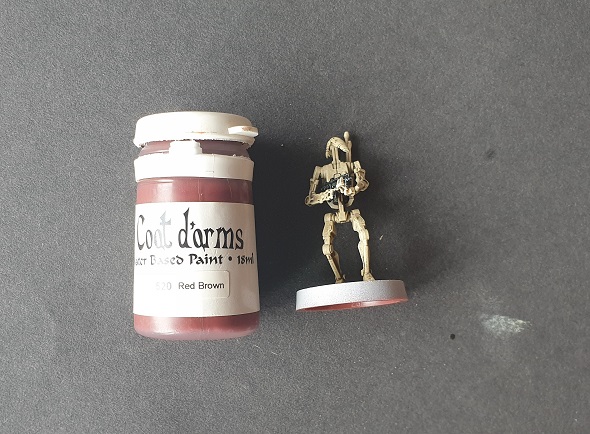 For the base I'm using Geek Gaming mars earth. I used the fast drying basing glue to fix the basing material. 
Its so easy, just paint some glue onto the base, then dip it in the mars earth.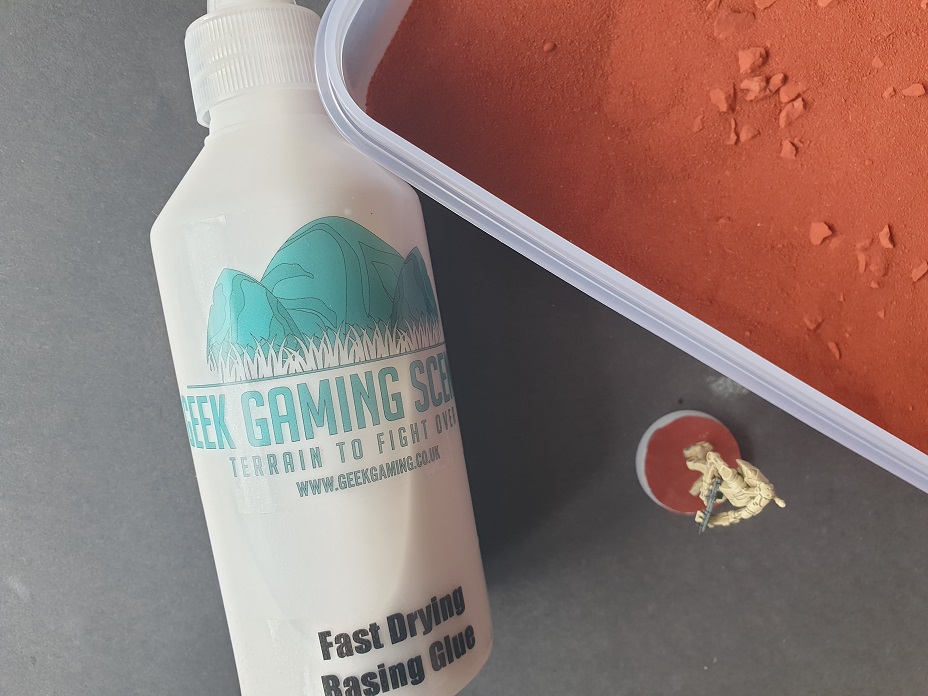 The Geek Gaming glue dry's very fast, so after about 10 mins i gave the base a very light dry brush using games workshops Ryza rust dry paint.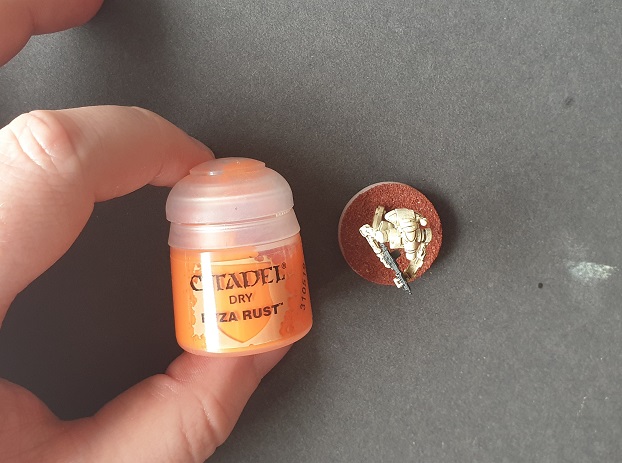 So there you have it, the finished B1 Battle Droid. This paint scheme is so easy i finished 18 droids in under 90 mins.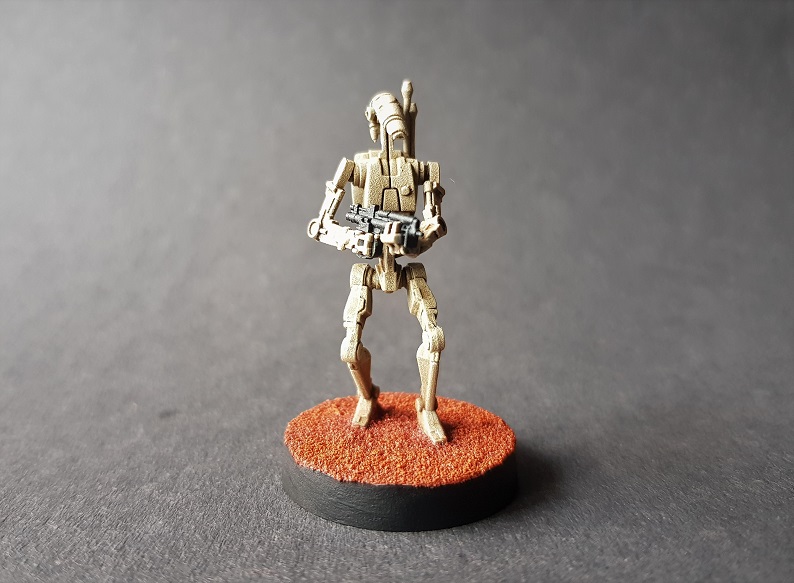 Coming soon………….Part 6: History and colour schemes of Phase 1 Clone Troopers.