Part 3: Boxing out the frame.
Tongue and groove spruce cladding was used to box out the frame.
The front, both sides and lower back were boxed in.
The cladding was attached with strong wood glue and panel pins.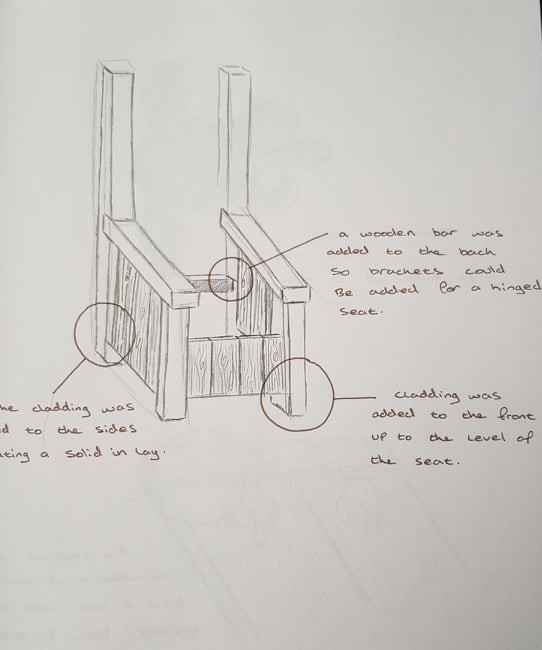 Once the frame had been boxed in i found some decorative strips of wood to create a boarder around each side and front.
The decorative wood was cut and attached using a mitered butt joint.
I used strong wood glue and panel pins the fix it in place.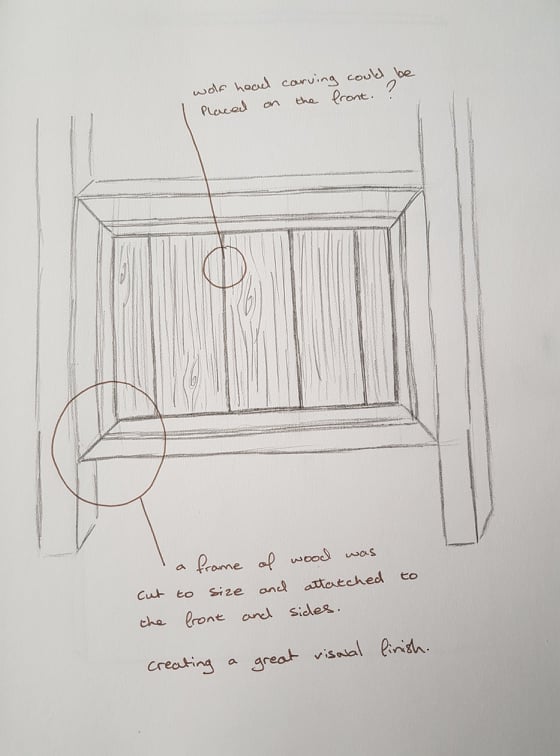 Bellow are a few photos of the progress I've made boxing out the frame and adding decorative wooden frames to the front and sides of the chair.
Coming soon………part 4: House Stark designs.